Facing the Mortgage Stress Test in 2021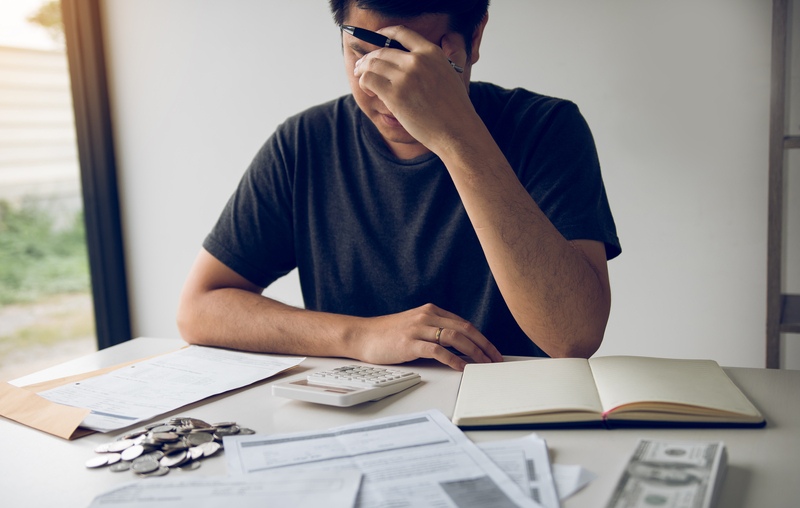 The year 2020 was full of uncertainty for everyone. From personal health and safety risks to mortgage deferrals and job insecurity, it has been a tough year for many. This new year doesn't have us quite out of the water yet, but things are starting to look up. With housing prices and interest rates relatively low, many would-be homeowners are considering taking a leap into the market. One thing that hasn't changed, however, is the need to undergo the OSFI mortgage stress test before getting approved. Here is what buyers need to consider going into 2021.
What Exactly is the Stress Test?
The average Canadian household debt is at a record high, on average owing $1.70 for every dollar earned. With housing prices and rates predicted to consistently rise, this number is expected to increase as the years go by. The stress test was designed to manage and ideally reduce that debt by preventing Canadians from purchasing a home they won't be able to afford over time. All mortgages, including uninsured ones where more than 20% has been put down, are required to pass the stress test. Passing shows that the borrower will still be able to make payments even if interest rates increase. 
How Does the Stress Test Work?
This test will analyze your current debt and income against your contracted mortgage interest rate plus 2% or the Bank of Canada's current five-year benchmark rate, whichever is greater. Currently, the Bank of Canada's rate is 4.79%. This also applies to refinancing and renewing your mortgage. Many new homebuyers will find that their purchasing power has been slashed by as much as 20% after the stress test. 
What Does This Mean for Homebuyers in 2021?
Due to the pandemic, posted mortgage rates have dropped immensely, giving new homebuyers an opportunity to enter the housing market. That being said, anyone looking to buy a home should be prepared to undergo a stress test. If you fail the stress test, take the opportunity to evaluate your financial situation and figure out whether you need to save up for a larger down payment, consider a less expensive home, or wait until you are more financially secure. 

The mortgage stress test doesn't make owning your own home impossible, but it can be a challenge for some buyers. Being prepared and informed is key to sliding right through the test and on to homeownership. Speak with a mortgage broker today to see how a stress test will affect your journey. Contact our team of experts at Source Mortgage and let's get started!