Should You Buy Title Insurance?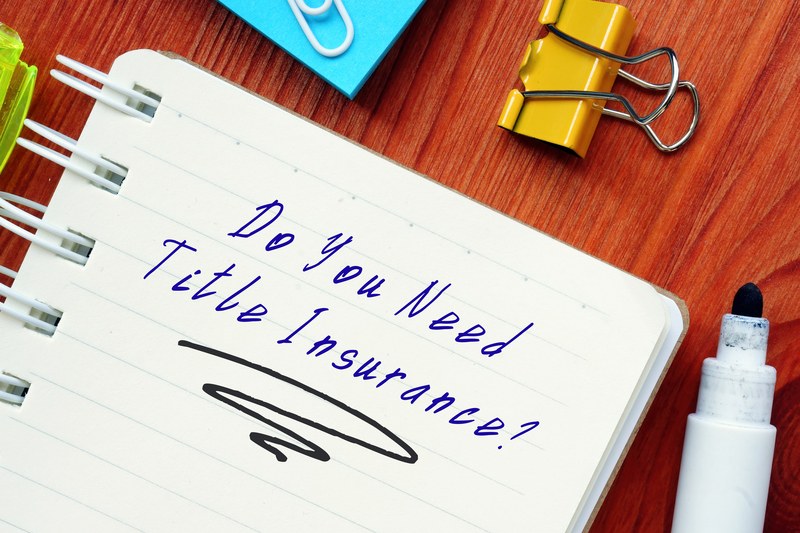 Purchasing a home comes with several costs you may not have been expecting. Some of them, like a down payment, are necessary, whereas others are not. One expense not required by law is title insurance. This type of policy protects buyers and lenders against losses with respect to title or ownership. But if it's not mandatory, do you really need it? In this week's article, we are going to discuss how title insurance works to help you decide if this option is right for you.
Who Does it Protect?
Different policies exist for homeowners and for lenders. Owner's title insurance is where either the buyer or seller pays insurance premiums to protect the buyer's equity. The purchaser is obligated to disclose any issues or defects regarding the property's title that they are aware of. Lender's title insurance is typically paid for by the borrower despite it being for the sole benefit of the mortgage lender. This type of insurance is aimed entirely at protecting the lender in regards to the validity and enforceability of the mortgage. In some cases, the lender will require this as part of the mortgage agreement.
What Does it Protect?
When considering title insurance, be sure to look over the agreement carefully as there can be many different elements. Title insurance may cover any or all of these conditions:
Title Fraud. For example, fraudulent real estate transactions where someone impersonates the homeowner to obtain mortgage financing.
Municipal zoning by-laws and building permit violations.
Existing liens registered against the property's title, most commonly unpaid utility or property taxes from the previous owner.
Public record errors.
How Much Does it Cost?
The cost of the title insurance is dependent on location, property, and property value. Homes under $500,000 tend to cost a one-time fee, or premium, of $200-275. Many buyers consider this to be a minimal fee considering the amount of protection title insurance affords. 
The decision to purchase title insurance is a highly personal one. A competent real estate lawyer can help you figure out if it is the right choice for your unique situation. For anything else mortgage-related, you have an entire team of local Calgary mortgage brokers to answer your questions. Feel free to reach out with any questions you have!