Pros and Cons to Co-Signing a Mortgage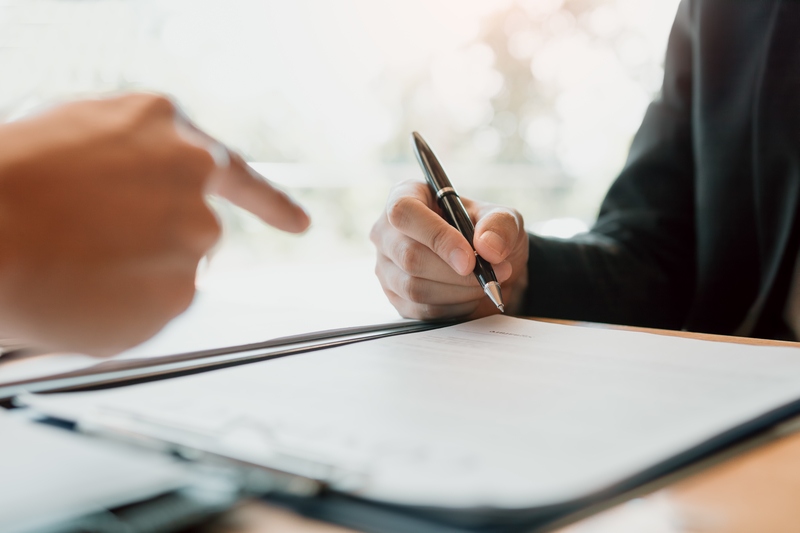 For some prospective homeowners, their standalone mortgage application just isn't enough to get them into a home. When this happens, it can be a good idea to consider enlisting a co-signer for that little boost. Oftentimes this is enough for a lender to approve the application and offer a loan. Before you jump in and start calling your relatives or agree to co-sign for a friend, you should make sure you know exactly what the process involves.
Why a Homeowner Might Need a Co-Signer
It's no secret that getting a mortgage loan has become increasingly difficult. People who wouldn't have had any issues soaring through the process a decade ago are now having trouble getting approved. Having little to no credit history, a low credit score, high debt-to-income ratio due to outstanding loans, or not quite having the cash for the down payment are all reasons that people might use a co-signer.
Co-Signer Responsibilities
Make payments when/if homeowner misses them. If the homeowner fails to make a payment, the responsibility falls back on the co-signer. This will affect their own credit report.
Pay attention to their own loan needs. Being a co-signer may affect your ability to get a loan for yourself since your debt-to-income ratio will drastically increase. Your credit will be tied up for the entire length of the mortgage term.
Legally responsible for the loan. If the debt goes unpaid, the lender is completely within their rights to sue the co-signer.
Other Considerations
If you need a co-signer because you can't make the monthly payments, this could be a sign that you need to make a few adjustments before you apply to own a home. If this is the case, don't lose hope! There are many debt consolidation programs out there for people who need to get back in control of their finances. Another feature that most co-signers don't know about is the ability to be removed off of the mortgage after 12 consecutive months of successful on-time mortgage payments. Not all lenders offer this option, so make sure to tell your mortgage broker you are interested in this feature so they can choose an appropriate lender. This is a great way to get your mortgage without tying up your co-signer's credit capacity for a full 5 years.
Co-signing can be a great way to achieve your homeownership goals, but it doesn't come without its risks. Ensure you explore all your options alongside a certified mortgage broker before committing to any serious mortgage decision. For those in Red Deer and surrounding areas, contact the experts at Source Mortgage!