What is a HELOC (Home Equity Line of Credit)?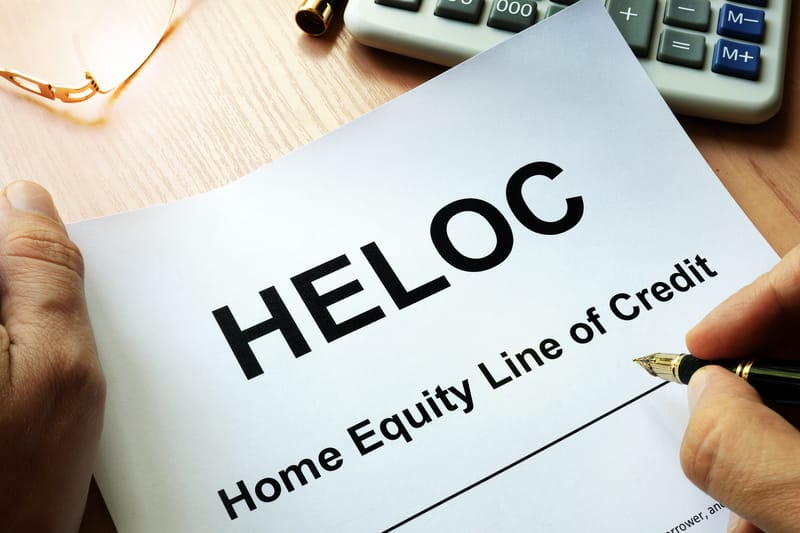 There are several different types of loans and lines of credit available to homeowners that have proven to be lifesavers. One of these is a home equity line of credit, or HELOC. HELOCs are a great way to utilize the equity in your home in a way that puts you in control of your money. Here's what you should know if you are considering a HELOC:
How Does it Work?
A home equity line of credit is a secured form of credit wherein the borrower's home is collateral. It acts as revolving credit, meaning that you can alternate between borrowing as much as you need, whenever you need it, and paying it back. Borrowers are pre-approved for a spending limit based on their credit score and household income. Interest is variable and commonly based on prime rates.
Advantages of HELOC
HELOC may be right for you if:
You don't know the exact amount of money you'll need.
You're planning on a large-scale renovation.
You want to consolidate your debts.
You have short term recurring costs, ie. quarterly tuition.
Some of the great advantages of this product are:
You only pay interest on what you borrow.
Usually a lower interest rate than other forms of credit.
No closing costs.
Factors To Be Aware Of
The most important thing to keep in mind is that any line of credit is revocable, including a HELOC. Your lender is perfectly within their rights to lower your credit line or close it at their discretion. Because of this, HELOCs are most beneficial when used for short term goals. That being said, a certain amount of discipline is required in order to fully pay off, since at first you will only need to pay monthly interest. The final point to be aware of is, like with any type of credit, the use or misuse of a HELOC will affect your credit score.
Here at Source Mortgage, we want to make sure that you have all the information you need to make the best decision for your unique situation. If you feel that a HELOC may be right for you, contact our experts today! We can help you put your money and your equity where you need it most.