Renovating Your Rental Property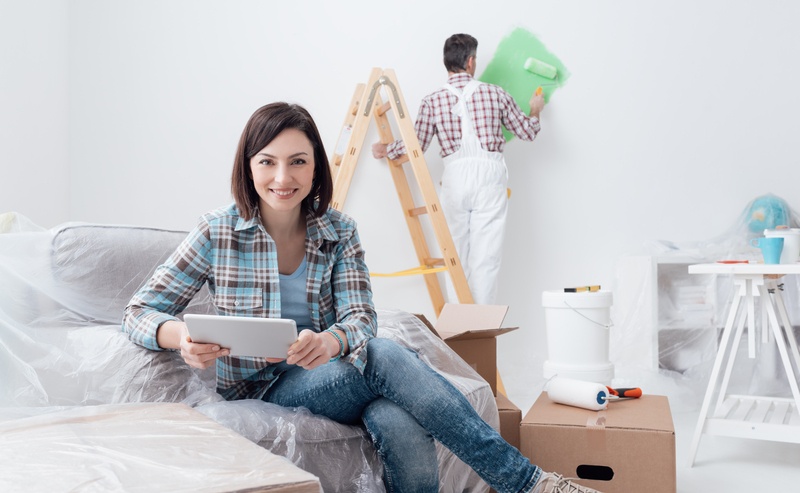 As a landlord, your rental property is an investment that requires regular upkeep to keep current tenants happy and draw in new ones. Small renovations can go a long way in improving the value of your property and making it more appealing to renters. We've compiled a list of four changes that can make a big difference without gouging your budget.

Give the Kitchen a Facelift
You don't have to tear out the entire kitchen to give it a fresh look. Simply make smaller changes that will brighten the space, make it more usable, and ultimately draw in potential renters. Refacing the cabinets will bring the whole kitchen into the current decade. Find a deal on granite countertops, a backsplash, and a new faucet. Not only do these features look great, but they will make cleanup much easier for your tenant, and ultimately you.

Remodel the Bathroom
Chances are that you only have a small space to work with when it comes to the bathroom but make the best of it. Renters who love a property can be easily dissuaded by a grungy wash closet. Replacing any tiles or surfaces that are yellowing, installing a new toilet, and converting the bathtub into a walk-in shower are all ways you can effectively update the space.

Reconsider Your Floors
Carpets aren't just old-fashioned, they trap in dirt and smells that even a professional clean may not be able to eradicate. This is especially an issue for units with smoking, pets, or even kids. Engineered hardwood or laminate are beautiful options you can install throughout the whole home at a reasonable cost.

Add Amenities Renters Want
Tenants aren't just paying for a warm house and a kitchen, they are paying for everything else that's included. Properties with more amenities are able to charge higher prices and even attract more dependable renters. Consider adding a dishwasher, more storage space, central air conditioning, or even a patio. If you allow pets in the unit, fence the backyard.
By performing these value-driven renovations on your rental property, you can increase your investment income and attract renters. If you're a careful investor, you can use these renovations, and subsequent increased property value, as leverage to refinance your property with rates at an all-time-low. Contact our team at Source Mortgage today to review your options.