Broker VS Bank: Where to Send Your Mortgage Application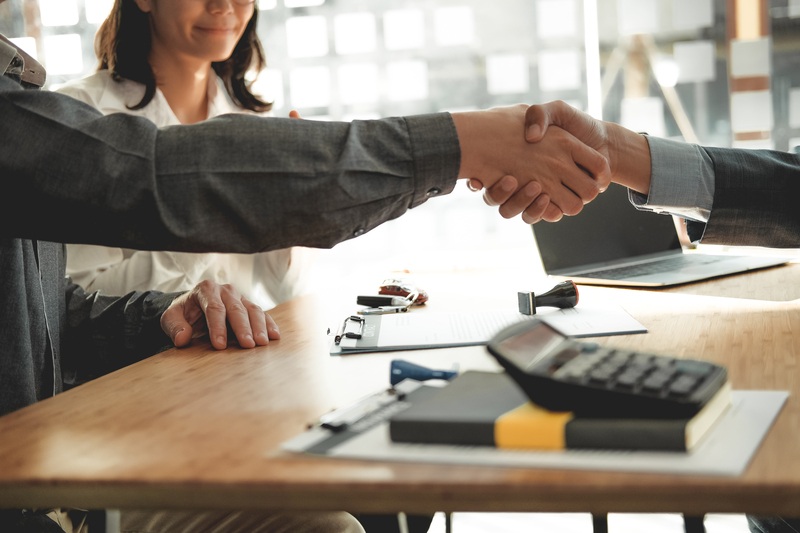 Finding a mortgage used to be a simple matter of walking down to your local bank, speaking to a loan officer, and signing some papers. Nowadays, things have changed significantly and securing a mortgage looks much different. These changes have encouraged many homebuyers to tip the scales by working with mortgage brokers instead of just going directly to a lender. According to RateHub, a whopping 47% of home buyers now use a broker. Not bad for a relatively young Canadian industry. If you're deciding whether to go with your family bank or a broker, here are some of the most important factors to consider.

Motivation
Banks want you to purchase their products so that they can get paid, either through fees or added onto the overall interest rate. In this way, their motivation is not providing you with the best rate, but getting the sale. Mortgage brokers, on the other hand, get paid once you secure a loan anywhere. If you are unhappy with the options they provide you are not obligated, financially or otherwise, to choose one of them. You can simply go elsewhere. This gives brokers more incentive to find a product that will fit your needs.

Credit Check
Having your credit checked will negatively affect your score by a few points for a short period of time. Each time you apply directly to a lender, you will need to have your credit report pulled again. That means if you're rejected from the first lender, or even shopping around for great rates, your credit score will be impacted. Mortgage brokers have the ability to take a single check and distribute it to multiple lenders. So if continual hits to your credit score are a valid concern for you, a broker can help consolidate the blow.

Negotiation
For savvy homebuyers familiar with the market, negotiations with a bank may not feel stressful or even necessary. For those with little to no experience or time to come up with counteroffers, a mortgage broker will take the lead and go to bat to achieve better terms or a lower interest rate. They will be able to ask the right questions and use their industry know-how to see if the lender-in-question will budge. For many homebuyers, that in itself is worth working with a broker.
Choosing to work with a broker or directly with a lender is a highly personal decision based on your own experience and needs. If you're curious how our Calgary-based mortgage brokerage can help you achieve your homeownership goals, contact us today to book a consultation!