How to Access your Home's Equity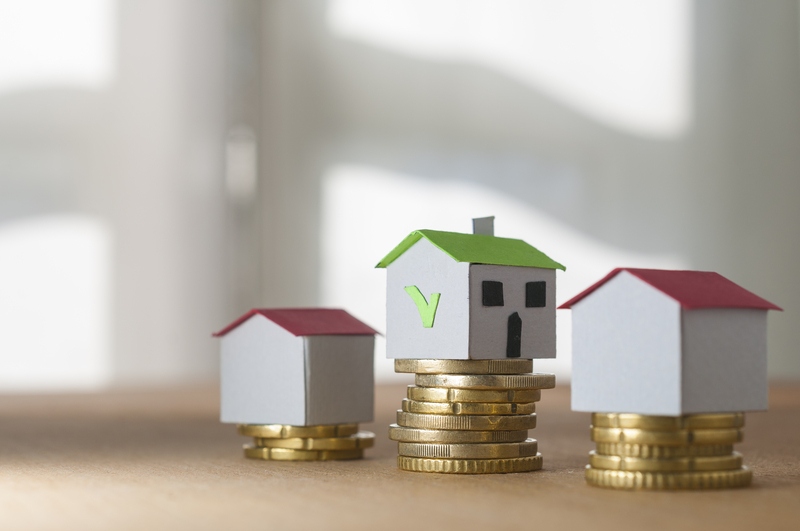 Home equity is the current market value of your home, minus the balance on your mortgage. For example, if your home is worth $500,000 and your mortgage balance is $250,000. Your home's equity is $250,000 or 50%. Equity fluctuates with the value of a property which is impacted by market changes. The equity on your property also increases as you make payments toward your mortgage.
How to Unlock the Equity in Your Home
Your home equity allows you to access the funds you need at better interest rates, without having to sell your home. Unlocking your home equity is not an instant process as you will have to complete an appraisal, and provide income verification while applying to access the equity. To unlock your home equity, you could take out a home equity loan, apply for a home equity line of credit (HELOC) or a cash-out refinance.
What is a home equity loan?
A home equity loan is a second mortgage repaid over a fixed term and at a fixed interest rate. The loan amount is determined by the difference between the value of your home and your mortgage balance. Taking out a second mortgage on your home involves using the equity on the property as collateral for the amount being borrowed. Home equity loans may offer lower interest rates than a primary mortgage, but you would be making payments toward the loan while paying off your primary mortgage.
What is a Home Equity Line of Credit (HELOC)?
A home equity line of credit (HELOC) works like a credit card with a limit tied to your home equity. A HELOC offers lower interest rates than personal credit cards. The funds can be accessed as needed and interest is charged only on the borrowed amount. A HELOC has two phases, a draw period and a repayment period. During the draw period, you can access the funds on your HELOC and are only required to make payments toward the interest. Once the draw period ends, you can no longer access the funds on the HELOC and will be required to start paying off the principal.
What is a Cash-Out Refinance
Unlike a second mortgage, a cash-out refinance completely replaces your original mortgage, leaving you with only one payment. You would take out a loan on your home equity, large enough to cover your existing mortgage and enough to leave you with extra funds. Cash-out refinancing could reduce your interest rates and monthly payments but could prolong your repayment period.
How Can I Use My Home's Equity?
You can access your home's equity to make financial investments when necessary. Canadian homeowners can access up to 80% of their home's equity to help with home improvements, debt consolidation, investing in a business or as a down payment on a new home. While there are no restrictions on what you can do with your home's equity, it is important to note that property value fluctuates and if you decide to sell your home after using its equity, you could find yourself at a loss.
When deciding to unlock your home's equity, it is important to consider all the advantages and risks. Taking out a loan on your home equity, when done correctly, could lead to financial stability. However, using your home as collateral could mean losing your home if you are unable to make the payments.
If you are looking to access your home's equity for financial investments, our mortgage advisors can help you get started. Contact us today.