Hidden Costs of Purchasing a Home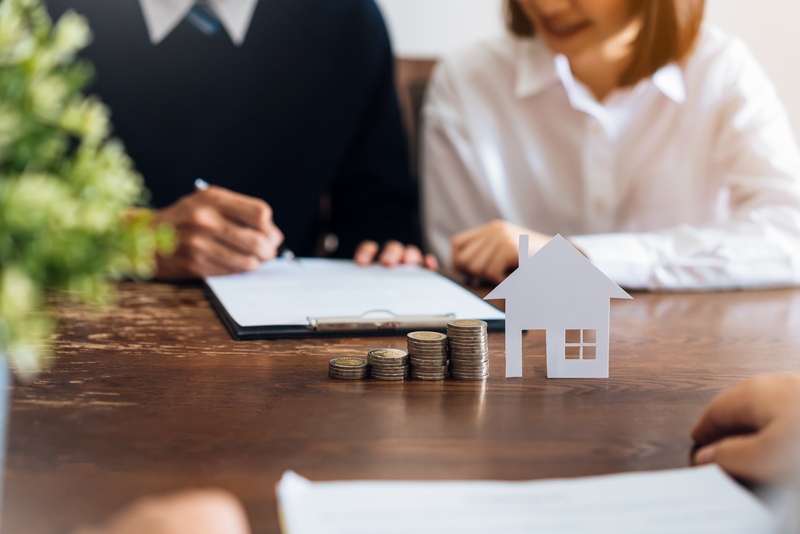 Purchasing a home is an exciting opportunity to invest in something of your own and build equity you can leverage in the future. While most people are aware of some of the costs of purchasing a home like a down payment, there are additional hidden costs associated with buying a home. It is important to be aware of these five closing costs when preparing to purchase a house.
1. Home Inspection Costs
A home inspection is an assessment of a building's fitness. During the inspection, the home inspector will look at the building's plumbing, electrical, heating, air conditioning and structure to ensure that there are no potential problems. A home inspection is not always required for a mortgage, but it is wise to get one when purchasing a home to avoid any potential repair costs that could arise after closing. A home inspection contingency clause allows you to cancel a purchase agreement if there are any issues detected after a home inspection has been completed. A home inspection can cost up to $550 depending on the size and location of your home but it is a worthy investment.
2. Deposit
A deposit is different from a down payment but is also a requirement for purchasing a home. A deposit is made after you put an offer on a house as a show of good faith and is usually 1% to 5% of the market value of the home. The deposit is held in a trust by the mortgage broker until the sale closes. If your offer is accepted, then the deposit is applied toward the home purchase and can reduce the interest you pay on your mortgage.
3. Appraisal Fee
Like a home inspection, an appraisal is an assessment of the property but is used to provide a fair estimate of its market value. An appraisal includes an evaluation of the property's design, structure, quality, and location. If the appraised value of the house is lower than the contract price, you might be able to negotiate the purchase price. The cost of an appraisal fee is between $300 and $500 depending on the size and location of your home but it is a worthy investment.
4. Legal Fees
When purchasing a home, a real estate lawyer handles all the paperwork and reviews the purchase agreement to ensure that you are aware of your responsibilities and that your rights are protected. The legal fee also includes the cost of a title search and filing and registration fees. Legal fees can cost over $1000 and depend on the value and location of the property.
5. Mortgage Insurance
Mortgage insurance protects a home buyer in case of a loan default or death. If you are unable to fulfil the payment terms of the loan, the insurance company will pay the lender on your behalf. If you make a down payment of less than 20%, you will be required to get mortgage default insurance. The premium you pay will depend on the amount of your down payment and can range between 2.8% and 4% of the mortgage value.
Purchasing a home is one of the biggest investments anyone can make and it is best to know what to expect to avoid being blindsided. Looking to purchase a home? Our mortgage experts can help you get started. Contact us today.