Denied on Your Mortgage Application, Now What?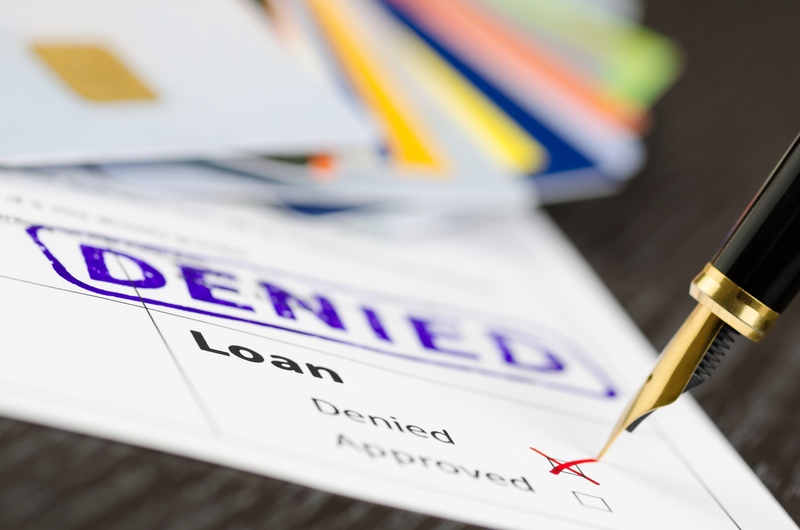 You've been saving up that downpayment for months and now you've found the perfect house. It's time to apply for a mortgage and finally achieve homeownership. But what exactly do you do if you've gone through all the steps and the lender comes back s aying you've been denied? Don't immediately resign yourself to a lifetime of renting. There are a few steps you should take after being denied and a few options that may help you attain your goals.

Find Out Why
According to the Equal Credit Opportunity Act, Canadians who are denied credit can request specific reasons their application was rejected within 60 days. Lenders must tell you how they scored your application and in what areas you fell short. The most common reason Canadians are denied mortgage loans are due to their:
Credit Score. Your credit history is an incredibly important part of your application. It helps lenders determine whether you can handle credit. A low credit score can be the result of little to no credit history or poor history.
Proof of Income. Business owners or self-employed applicants are often seen as having unpredictable income. Lenders are often extremely wary of granting loans in these cases.
Debt Ratio. Your lender will calculate your mortgage payments and property taxes added to your current debt responsibilities as compared to your income. If your debt is too high, they will not approve your application.
Find a Solution
Once you know exactly why you were denied, consider all of your options.
Make Some Financial Changes. No matter how badly you want to be a homeowner, it may be the case that you aren't financially ready for this step just yet. Be realistic with your current situation. Can you afford homeownership at this present time? If not, make some changes to set yourself up to achieve this goal down the road. This could include paying down your debt or even working towards a better paying job. This option isn't the most timely, but it can have a huge effect on what you're able to afford in terms of a mortgage.
Use a Different Lender. In some cases, the solution is as easy as applying with a different lender. This is easy to do when you work with a mortgage broker because they can distribute your application to different banks without you having to start the process over each time.
Increase Your Down Payment. If your credit is poor, sometimes a lender will be more likely to loan you the money if you offer a larger downpayment. Figure out how much more you would need to save in order to be approved and then buckle down on your budget!
Find a Cosigner. If you know someone with great credit and a steady income, consider asking them to be a cosigner on your home. This will help to make your application much more attractive to a lender. However, this does mean that the other person is responsible for payments in the event that you can't pay.
Being denied on a mortgage application isn't the end of your homeownership journey. For more suggestions on how to navigate the road to homeownership, contact our Calgary team today.