4 Renovations for Purchase Plus Improvements Mortgages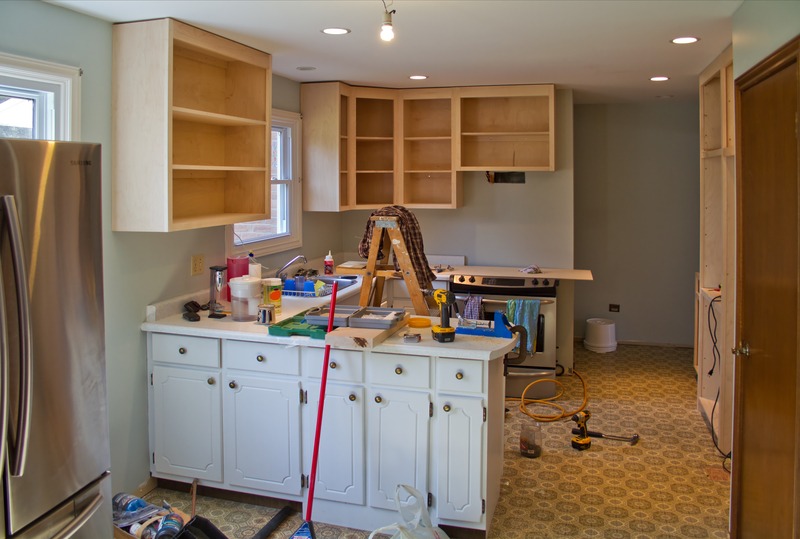 Finding the perfect home can be a challenge for many potential homeowners—for most, it's downright impossible. Getting too caught up in the potential of a house can be a tricky game if you don't have the funds readily available. But what if we told you that you could have your home and renovate it too? That's where our Purchase Plus Improvements program comes in. Essentially, we lend you the money along with your mortgage. Nearly any improvement that yields a high return on investment can be eligible. Here are just a few things you can do to turn your fixer upper into the ultimate dream home:
Design a New Kitchen
Love the living room, but can't get behind that outdated kitchen? Purchase Plus Improvements can help you cover the costs of small or large scale kitchen improvements. Keep in mind, however, that this program will not cover the cost of appliances.
Remodel that Dingy Bathroom
Bathrooms may be the most private rooms of the house, but they can often make or break your impression of the space. Create your own personal nirvana by redesigning the tub, flooring, toilet, and sink.
Get the Exterior Into Shape
Are you handy with a bobcat? Do you have your own set of tools? Purchase Plus Improvements allow do-it-yourselfers to have their fun too. If you feel confident enough to spruce up the roof or smooth out the lawn on your own, this program won't pressure you into purchasing manpower.
Finish that Basement
Dreaming of a rec room downstairs to send the kids to on Saturday nights? Don't let an unfinished basement stop you from considering a home. Bring along a measuring tape and take notes so that you can start shopping around for flooring and drywall. You may be able to afford more than you think!
While this is in no way an exhaustive list of the types of renovations you can do with Purchase Plus Improvements, we do believe these examples paint a fairly accurate picture of the possibilities. Don't let a fixer-upper deter you from achieving your dream home, and contact the mortgage experts at Source Mortgage today!