What is a Reverse Mortgage?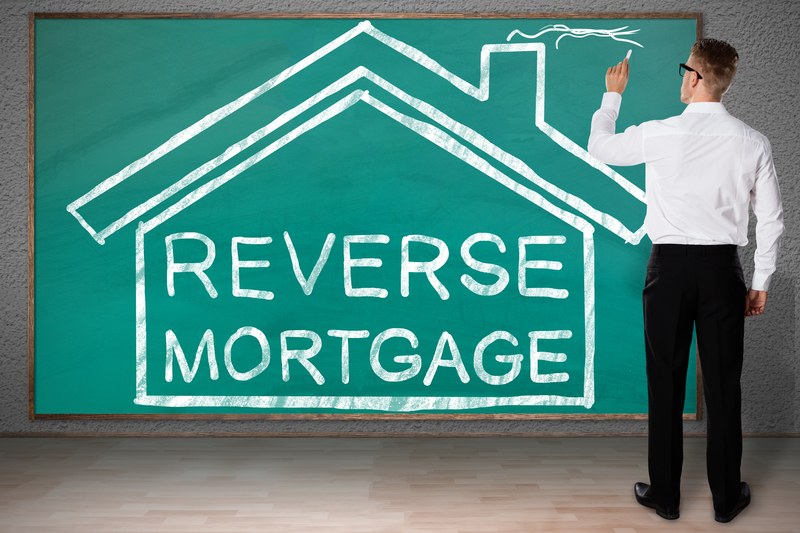 For many Canadians, the equity in their home is the most valuable thing they own. A reverse mortgage is a way for homeowners to access that equity without having to move out, even if they have been denied a home equity line of credit. Sometimes referred to as "equity release," this unique arrangement allows eligible Canadians to borrow up to 55% of the current value of their home. 
Eligibility
Only homeowners who are at least 55 years old and are applying for a reverse mortgage on their primary residence will be considered. A primary residence refers to the property you live in for at least six months a year. Holiday or investment properties are not eligible. In addition, anyone else listed on your home's title must also be a minimum of 55 years old.
Payment
Receiving your loan can look different depending on the agreement made with your lender. If approved, you may get the money as a one-time lump sum or spread out over a determined amount of time.
Repayment
Reverse mortgages are unique in that you do not make regular payments for the length of your loan. The interest and principal are only due when you sell your home, move out, or the last borrower passes away. You may, however, voluntarily opt to pay back the loan before these instances occur. Keep in mind you may be subject to prepayment penalties or fees if you choose to do this.
Potential Drawbacks
Reverse mortgages do not come without their disadvantages. Due to their high approval rate, there are several additional costs you will need to consider. First off, reverse mortgages will always come with a higher interest rate than a traditional mortgage. This may not be apparent at first, especially considering you aren't required to make monthly payments, but that high-interest rate does add up and will need to be dealt with during repayment. You will also need to pay home appraisal and setup fees, as well as legal costs if your lender requires you to obtain independent legal advice. Make sure to factor these in as well. 
Getting a Reverse Mortgage
Due to the unique nature of this loan, only two institutions currently offer reverse mortgages in Canada: HomeEquity Bank and Equitable Bank. While you can apply directly to these banks, you may also go through a mortgage broker. The advantage of this is that they may be able to help guide you if there are other mortgage products that will better suit your needs. Mortgage brokers can be valuable allies when considering your options.
Alternatives
Speaking of options, there are several other ways to access the equity you may want to consider. Other types of loans like home equity lines of credit or personal loans could offer more reasonable interest rates and terms. You could also downsize, selling your home and moving into assisted living or a smaller space.
Reverse mortgages can be a great tool in helping you achieve your financial goals if undertaken with an informed and realistic approach. If you're curious about whether or not this mortgage product could be beneficial for you, reach out to our Calgary-based team of mortgage brokers at Source Mortgage to get started.