Pros and Cons of Buying a House with a Pool in Alberta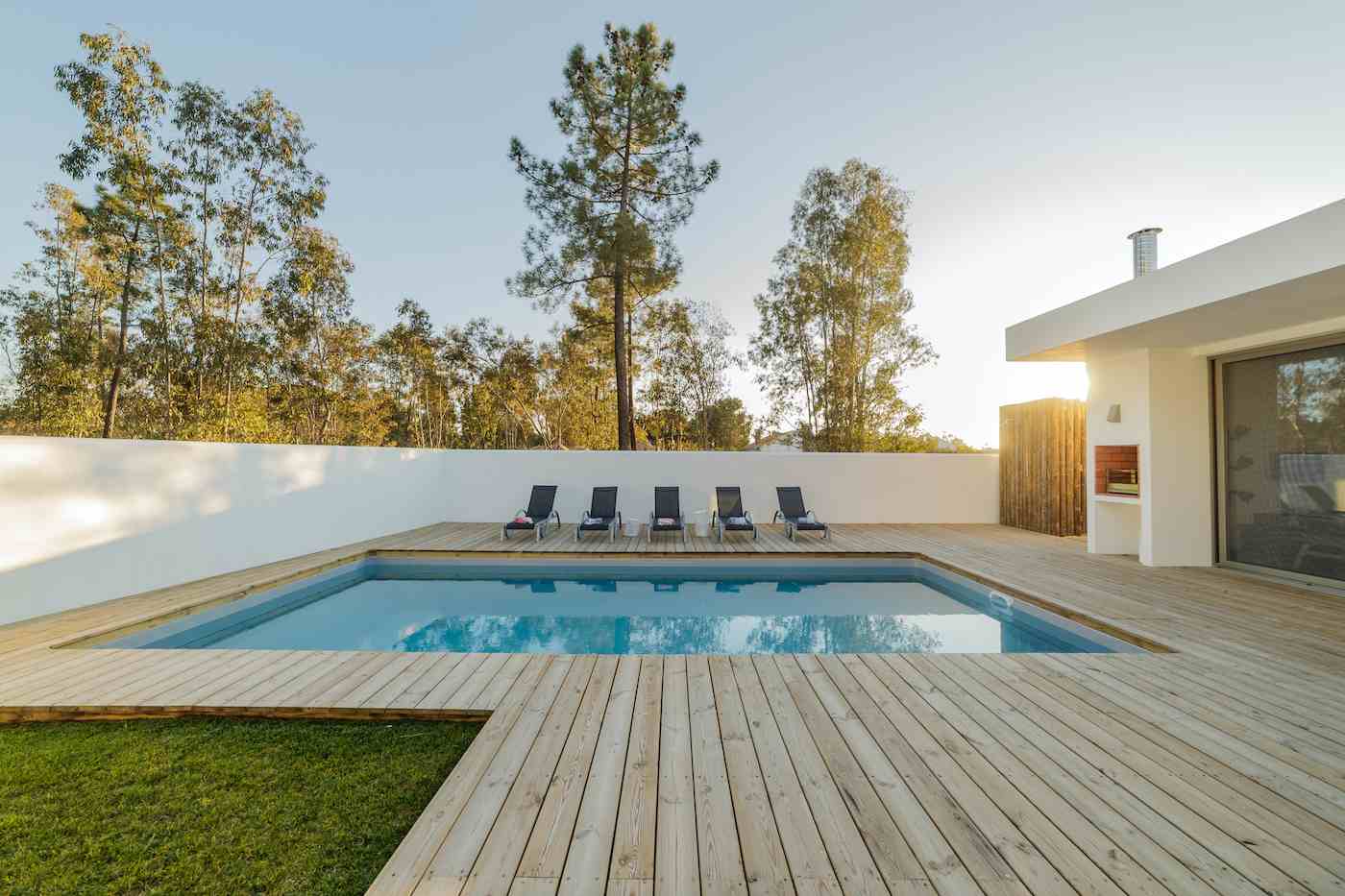 There's something undeniably luxurious about owning a home with a pool attached to it. Imagine having all the kids wading in the shallow end while you and the other parents sip on ice-cold refreshments under the shade of a deck gazebo. If you've found yourself drawn to a home on the market that boasts an inground water feature, you may be wondering if it's worth the high price tag. Luckily, you won't be the only Albertan facing this quandary. We've put together a list of the most important factors you should consider before making your decision on buying a house with a pool in Alberta.
Financial Implications
First and foremost, let's take a quick dive into costs. How much will this pool end up costing you and could it potentially make you any money?
Routine Upkeep. Weekly maintenance and winterization are two things you simply cannot avoid with a pool in Alberta. Depending on how you want to approach upkeep, you will either need to purchase chemicals and cleaning equipment or enlist a maintenance contractor to keep everything in good condition. Outdoor swimming pools can range upwards of $1,200 in maintenance fees a year while indoor pools can end up costing between $3,000 and $5,000 a year. Ask the current owner how much they pay.
Value of Home. Houses with pools are typically considered luxury properties. In cases where the pool is in a great location on the property, think sunlight and access, staying on top of maintenance and even making improvements can increase the market value of your home.
A Question of Climate
We should probably address the elephant in the room: our northern climate. In a typical year, Alberta will experience an average of seven months of snow. That means a mere five months where you can fully use your swimming pool. It's important to balance the maintenance costs with the amount of use you are going to get out of this water feature. Pool heaters and winterization are a must if you're going to dive headfirst into outdoor swimming pool ownership. That being said, indoor pools in condos are just as advantageous without you having to fork out all the maintenance costs.
Beyond the Price Tag
Swimming pools come with a whole host of great features you may be drawn to.
At-home workout space you can access any time of the night or day. No need to commute to the gym!
A unique gathering space for those who love to host get-togethers. If you're a budding socialite, you'll always have a space to bring the party home in the summer.
A great landscape feature. Pools can be beautiful additions to an outdoor space.
A therapeutic or zen-like zone. Think of all the possibilities for meditation, exercise, and inspiration!
At the end of the day, you need to decide if your use of the pool and the added value will offset the inevitable maintenance costs. Alternatively, if you love a home but don't necessarily want the pool it comes attached to, you can always consider filling it in. Your home should reflect your lifestyle and aesthetic. If that includes a pool and you want the best possible mortgage on that dream home, contact our team of mortgage brokers today to find out what rates you can access.