What is the Mortgage Rate Forecast for 2023?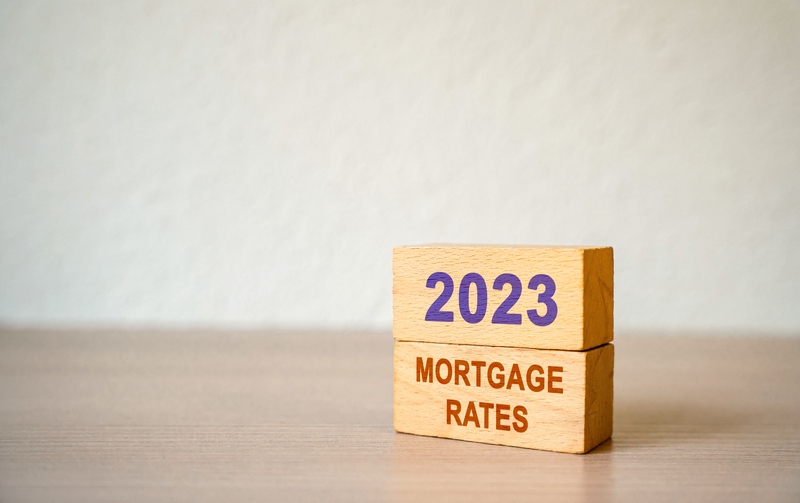 If you are looking to buy a new home or refinance your existing mortgage, you may be monitoring mortgage rates to decide the best time to make that big decision. Mortgage rates are on the rise, and this can make it more expensive to purchase a home or refinance your loan in the current market. As mortgage rates continue to fluctuate, it is good to know how these rates may change in 2023, to help guide your purchasing decision. In this blog, we will share some of the factors influencing mortgage rates and the mortgage rate forecast for 2023.
What Factors Influence your Mortgage Rate?
Your mortgage rate will generally depend on your financial health. Mortgage lenders assume some risk on mortgage loans, and they manage this risk through the interest rates they charge. Borrowers with a good credit history and income get offered the lowest rates. However, universal mortgage rates are influenced by the following factors:
Economic Growth: A good economy means high rates of employment and more consumer spending. This increases the demand for mortgages. To manage limited funding for loans, lenders offer higher mortgage rates. Similarly, a slow economy will result in lower mortgage rates as consumer spending decreases.
Inflation: As prices increase due to inflation, purchasing power reduces and mortgage lenders adjust their interest rates to accommodate the decreased value of the currency.
The Bank of Canada's Prime Rate: The Bank of Canada sets a target lending rate which affects the variable rate financial institutions charge on mortgages. As the prime rate moves up or down due to economic growth, mortgage rates are also adjusted accordingly.
Canadian Bond Yields: While variable interest rates are primarily affected by the Bank of Canada's prime lending rate, fixed interest rates are influenced by Canadian bond yields. Fixed-rate mortgages are set higher than bond yields to minimize loss.
What is the Mortgage Rate Forecast for 2023?
Rate hikes are expected to continue for the first half of 2023 to curb inflation and attempt to stabilize the economy. With the predictions of a recession in late 2023, the Bank of Canada could begin to lower interest rates at the end of 2023 to stimulate the economy. The average fixed mortgage interest rate in Canada is 5.19%. However, because fixed interest rates are determined by Canadian bond yields, some lenders may offer lower rates for a 5-year fixed mortgage.
Finding a good mortgage requires planning and research. Regardless of the situation, we can help you find the best mortgage rates. Contact us today to learn how.