Construction Builds: What to Expect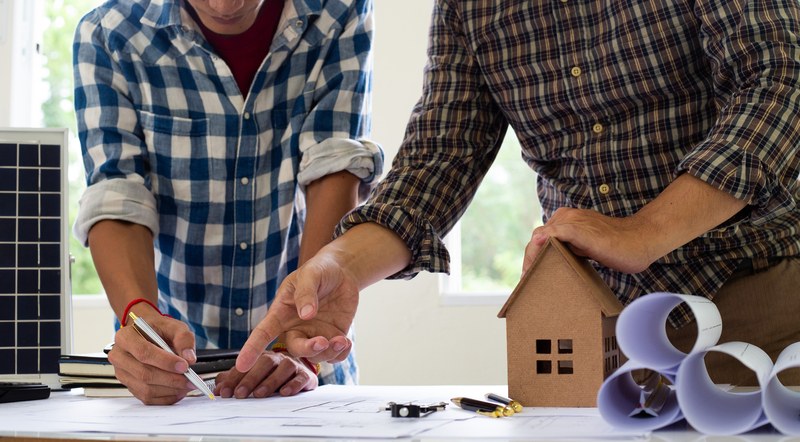 For some homeowners, the ability to design and decide on nearly every aspect of their new house is an invaluable asset. That's why more and more Albertans are opting to build their home from the ground up instead of purchasing an old one. The process of a construction build can be confusing and overwhelming, as it is so different from buying something pre-built. Luckily, you aren't alone. This week we've put together a crash course in construction builds to get you started!
Assembling Your Team
If you thought there were a lot of people involved in purchasing a home before, prepare for even more professionals. Make sure to vet your team members, as they are going to be working with you over the entire course of your build. You should have the contact information of each of the following professionals or at least a clear line of communication in case a question or problem arises:
Contractors & Construction Managers
Lenders & Brokers
Architects & Designers
Engineers
Specialty Contractors
Inspectors
Pre-Build Considerations
Before the build can begin, you need to make a couple of decisions. Firstly, decide whether you want to use a pre-designed plan or have an architect plan out your home from scratch based on your needs. Going completely custom is a great idea for homeowners who love design and have a very clear vision of what they want their home to look like. Pre-designed plans can be a great jumping-off point. Secondly, figure out where you're going to build. Research plots of land for purchase, your realtor can help you here. Furthermore, ensure that whatever lot you choose is zoned for the type of property you want to build.
Breaking Ground
Once you have the land and the blueprint, it's time to break ground. The first step is to build the foundation. This includes excavation and pouring of concrete. While this is happening, your builder may ask you about flooring, tiles, and cabinets. That way they can order materials well enough in advance. Next up is framing, then windows and doors. Once that is complete, electrical and plumbing can be roughed in. Then the fun stuff starts: interior and exterior work. During the whole process, the site will be inspected and the builder will remain in communication with you, the homeowner, all the way up until they hand you the keys to your brand new home. Construction builds require a longer wait-time than traditional home buying, but for many, the end results are well worth the wait. If you are considering a construction build in the Calgary area, get started by speaking with a mortgage professional at Source Mortgage today!