Choosing the Right Home Insurance Coverage Limits for Your Needs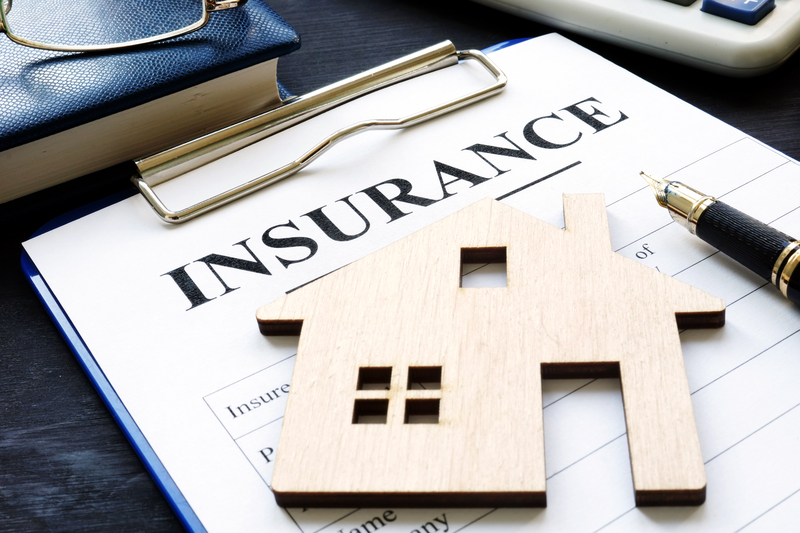 When it comes to protecting your home, having the right insurance coverage is essential. Home insurance provides financial security against unexpected disasters, such as fires, storms, theft, or liability claims. However, selecting the appropriate coverage limits can be a daunting task, as each homeowner's needs are unique. In this blog post, we'll explore the factors you should consider when choosing the right home insurance coverage limits to safeguard your home and possessions adequately.
1. Evaluate Your Home's Rebuilding Cost
The primary purpose of home insurance is to protect your dwelling. To determine the right coverage limit for your home, you need to assess the rebuilding cost. This cost includes the expenses to reconstruct your house from the ground up, including labour, materials, and other associated costs. Keep in mind that the market value of your property might differ significantly from its rebuilding cost, especially if you've owned the home for many years or live in a high-demand real estate market. Consulting with a professional appraiser or your insurance agent can help you accurately estimate your home's rebuilding cost and set an appropriate coverage limit.
2. Consider Your Personal Belongings
In addition to protecting your home's structure, home insurance also covers your personal belongings. Take the time to create an inventory of all your possessions and estimate their value. Be sure to check if your insurance policy offers replacement cost coverage for personal belongings rather than actual cash value coverage. Replacement cost coverage reimburses you for the cost of replacing lost or damaged items with new ones, while actual cash value coverage considers depreciation, leaving you with less money to replace your belongings.
3. Factor in Liability Coverage
Liability coverage protects you against lawsuits if someone is injured on your property or if you or a family member accidentally cause damage to someone else's property. The liability coverage limit should be sufficient to protect your assets in case of a lawsuit. A general rule of thumb is to have liability coverage that matches your net worth or at least $300,000 to $500,000, depending on your circumstances. If your net worth is higher, consider purchasing an umbrella insurance policy, which provides additional liability coverage beyond your home insurance limits. This is especially important if you have a swimming pool, a trampoline, or other features that could increase the risk of accidents on your property.
4. Assess Additional Living Expenses Coverage
In the unfortunate event that your home becomes uninhabitable due to a covered loss, additional living expenses (ALE) coverage helps pay for temporary living arrangements, such as hotel stays or rental properties. Make sure your ALE coverage limit is enough to cover potential costs, including rent, meals, and other necessary living expenses while your home is being repaired or rebuilt.
5. Take into Account Natural Disasters and Hazards
Depending on your location, your home may be prone to specific natural disasters or hazards. Standard home insurance policies may not cover damage from certain events, such as floods or earthquakes. If you live in an area prone to such risks, consider purchasing separate policies or endorsements to ensure comprehensive protection.
Choosing the right home insurance coverage limits is crucial for protecting your home and belongings. By evaluating the rebuilding cost, considering personal belongings, factoring in liability coverage, assessing additional living expenses, and accounting for potential hazards, you can ensure adequate coverage. Consult with an insurance professional to make informed decisions and gain peace of mind knowing that your home is well protected. For expert guidance and tailored solutions for your mortgage needs, contact Source Mortgage Center today! Our team of professionals is ready to assist you in finding the right mortgage options.