Should You Choose a Variable or Fixed Rate Mortgage?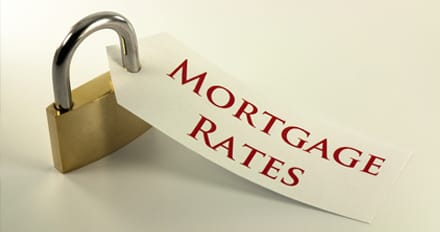 Choosing the right mortgage for you can be tricky. While many homeowners can have very polarized views on variable versus fixed rate, the reality isn't so clean cut. There are personal factors that need to be taken into account before making the decision between these two. Here is what you need to know before you start signing your papers:
Fixed Rate Mortgage
A fixed rate mortgage means that the mortgage rate and monthly payment will be constant for the term of your mortgage. That means that the principal and interest being paid each month will always be the same. Even if the bank's prime lending rate changes, your payments will remain the same. While you avoid paying high interest, it also prevents you from having lower than normal interest rates.
Variable Rate Mortgage
On the other hand, variable-rate mortgages change with the bank's prime lending rate. Monthly payments will remain the same, but the interest-to-principal ratio may not. In many cases, homeowners will actually save money over the course of their mortgage term. This is because the lower interest rates often outweigh the higher ones. That being said, this is an option that involves a level of calculated risk.
Worth the Risk?
Fixed rate mortgages offer predictability. For those who love to set strict budgets and find comfort in the familiar, this is an ideal choice. You won't really need to get a refresher on your mortgage every month because you'll already know exactly where your money is going. In the long run you may pay more in interest, but you won't have to worry about shifting ratios throughout your term.
Variable rate mortgages offer the possibility of big savings. This is the perfect option for those who don't necessarily need to have their financial future planned out ten years in advance. Some homeowners will go with a variable rate mortgage if they are planning on selling their property within a few years of purchasing it.
With this in mind, it is evident that there is no cookie cutter solution to mortgages. It is imperative that you assess your own unique situation and needs before making the choice between a fixed and variable rate mortgage. Here at Source Mortgage, we can help you decide what option will be the most beneficial for you. Contact us today to get started!