Can a Mortgage Broker Give Financial Advice?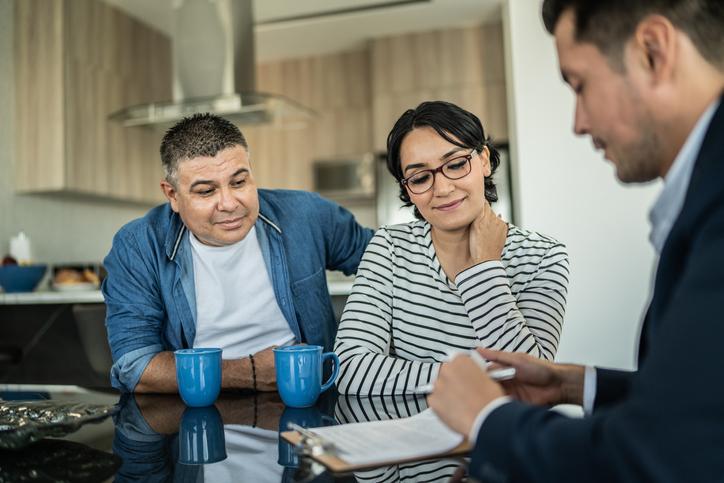 Securing a mortgage is a pivotal step in achieving the dream of homeownership, and finding the right mortgage solution requires careful consideration of various factors. As you embark on this journey, you may wonder if a mortgage broker can offer you more than just assistance in finding a suitable loan. Can a mortgage broker give financial advice? In this article, we'll delve into the role of mortgage brokers and explore whether they can offer valuable financial guidance.

Understanding the Role of a Mortgage Broker
A mortgage broker acts as an intermediary between borrowers and lenders, helping borrowers find mortgage options that best match their financial situation and goals. They have access to a wide array of mortgage products from different lenders, which can be especially beneficial for your unique financial circumstances. Mortgage brokers assist in comparing interest rates, terms, and other loan features, ultimately facilitating the loan application process.

Financial Advisor vs. Mortgage Broker
It's essential to distinguish between the roles of a financial advisor and a mortgage broker. While both professionals play a crucial role in guiding you toward sound financial decisions, their areas of expertise differ.
Mortgage Brokers: Mortgage brokers specialize in mortgages. They are experts in understanding the mortgage market, different loan options, and the requirements of various lenders. Their primary goal is to find a mortgage solution that suits your needs and financial situation. While they are knowledgeable about the financial aspects of mortgages, their expertise is more centred on securing the best possible loan terms.


Financial Advisors: Financial advisors, on the other hand, provide comprehensive financial guidance that encompasses various aspects of your financial life. This includes retirement planning, investment strategies, tax planning, estate planning, and more. Their role is to create a holistic financial plan tailored to your long-term goals.

Can a Mortgage Broker Give Financial Advice?
While mortgage brokers primarily focus on helping you find the right mortgage product, they may offer limited financial guidance related to your mortgage decisions. Here are a few scenarios where a mortgage broker's advice could be valuable:
Understanding Mortgage Options: A mortgage broker can provide insights into different mortgage types, such as fixed-rate mortgages, adjustable-rate mortgages, or government-backed loans. They can explain how these options align with your financial goals.


Budgeting for Your Mortgage: A mortgage broker can help you understand the potential monthly payments and how they fit into your overall budget. This can aid you in making informed decisions about the affordability of a particular mortgage.


Credit Improvement Strategies: If your credit score is affecting your mortgage options, a mortgage broker might offer suggestions to improve your credit profile, which could lead to more favourable loan terms.


Loan Structuring: Based on your financial goals, a mortgage broker could offer advice on structuring your loan to align with your short-term and long-term objectives.

While a mortgage broker's primary expertise lies in helping you find the right mortgage product, they can offer valuable insights related to your mortgage decisions. For a holistic approach to your financial well-being, consider working with both a mortgage broker and a financial advisor to ensure you're making well-informed decisions at every stage of your homeownership journey. 
At Source Mortgage, we specialize in helping you find the perfect mortgage that fits your budget and financial goals. Our team of experienced mortgage brokers is dedicated to finding you the best loan options available, ensuring you're on the right track to owning your dream home. Contact us today!