So What Is A Monoline Lender Anyway?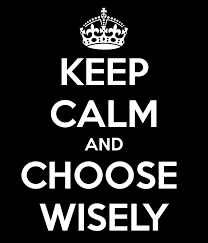 If you have never heard of a monoline lender you are not alone. Many of our clients who are meeting with a broker for the first time only know mortgage products offered by the major banks and don't realize how much choice is really available to them when it comes to their mortgage. But there are many advantages to you as a borrower to work with a monoline lender like First National, RMG, Street Capital, Merix Financial and Canadiana Financial to name a few. Monoline lenders focus on just mortgages hence the name monoline. In a way this is nice as they wont try to cross sell you products like chequing/saving accounts, credit cards or investment products. Think of them as mortgage specialists. Your monoline lender combined with your mortgage professional is your team of mortgage experts. Everything with your current banking remains unchanged, they simply hold your mortgage. Monoline lenders also do not operate storefront locations like the major banks. This saves them a ton of overhead expenses, which they pass along to you in the form of discounted interest rates. The savings can be significant- think $5000-10,000 over a 5 year period based on an average purchase price of $350K with 5% down payment.
Other benefits monoline lenders offer include lower payout penalties should you decide to sell within your term, and they do not register a collateral charge on your property meaning that when it comes time to renew your mortgage you are free to select another lender of your choice. There are also many circumstances where a monoline lender will offer a mortgage when the big banks wont ie. for self employed individuals, people with less then perfect credit, people wishing to purchase a property through a company, or even for the regular borrower you will just find they will give you much more flexibility.
However given all of these benefits I still find that some people are reluctant to go with a monoline lender. The comments I get are that people feel uncomfortable about a lender holding their mortgage that they have never heard of or cannot see physically. Remember these monoline lenders are regulated by the Canadian government and therefore follow the same rules as the major banks. A common concern that is often expressed by my clients is what would happen if the monoline lender holding their mortgage went out of business? Remember the chances of this happening are extremely slim. Monoline lenders place millions to even billions of dollars in the Canadian mortgage market each year and some are even financed by the major banks themselves. However in the highly unlikely circumstance what would happen is another company would buy your mortgage and you would get a letter in the mail stating your mortgage is now being serviced by a new lender. Nothing would change on the mortgage agreement, after all it is a contract, so at the end of the day there really is nothing to worry about. As a broker we do offer mortgage products from the major banks (ATB, TD and Scotia) as well as a wide selection of monoline lenders. So in the end the choice is yours. For any specific questions about monoline lenders please contact one of our licensed mortgage professionals by calling or texting 403-999-3476 or requesting an appointment on our website www.sourcemortgage.ca